Adopted Incubations Title
Adopted projects that have emerged from within the Cebrowski Institute
---
Ultimately, we end up having to focus at the tactical level because that's where transactions take place. The tactical level is the check-out counter in the great department store of national security. -- Vice Admiral Arthur K. Cebrowski (U.S. Navy, Ret.)
Cebrowski Institute Highlights:
Big ideas
Helping Navy leadership think and position for what is coming

Surfing emerging waves of technologies and possibilities, in search of new ideas that may change the world and military operations

Avoiding technology surprises

Setting future education requirements

Positioning for emerging technologies
Climate Change
Navy Artic Roadmap
Adaption and Resilience
Climate and Security
Crowd Sourcing
Crowd Sourcing for software verification
Cyber Adventurers
Off shoot of STEM -- Peter Denning and Sue Higgins – assisted by 2 NSF grants 2006 and 2009

Excite K-12 students about CS, addressing Navy CS & STEM concerns

After school and summer programs

Mentors: CSUMB undergrads, high school students

Cyber security games – Peterson and Gondree

Became part of mission of Military Cyber Professionals Association (Maj Joe Billingsley, USA)

Transitioned to NPS Cyber Club and local non-profit, Lyceum

NPS students starting to grow Cyber Adventurer models at follow-on duty stations
Design Thinking
Nancy Roberts and John Arquilla (DA), 2012

Developed first NPS design studio in CI, modeled after Silicon Valley IDEO and Stanford D-Center

Especially useful for finding solutions to wicked problems

Initial project: Army 2020 (GEN Odierno)

Design approach increasing in classes and projects across campus
Energy
2005 - Present
Sue Higgins (IS)

Helping the USN to significantly reduce energy footprint.

Adoption focus on technology, policy, and culture.

Seeded by energy web community development and speakers – e.g., Amory Lovins, who is on staff as PoP.

Facilitated "The Energy Conversation" 2008 in DC (Mitzi Werthheim, an early advisor to institute, now on staff as PoP)

Van Bibber attended the 1st Navy Energy Summit at ONR and created a connection with NPS, leading to NPS's Energy Academic Group.

Led the design and development of the Navy Executive Ed (now CEE).

Designing Navy-wide energy culture change initiatives.
Global Public Policy
2008
Karen Guttieri (GSBPP)

Helping USN/DOD think through public policy and civil-military issues in military ops

Developed early multi-disciplinary course; now Masters curriculum for Civil Affairs community

Now part of GSBPP; Guttieri recently received award from Civil Affairs community
2004 - Present
John Gibson has taken over HFN since Brian Steckler retired in 2015.

Suitcase Internet comms for HA/DR

HA/DR is now a Navy strategic objective.

Student teams have gone to Tsunami, Katrina, Haiti, Philippines, CA wildfires, and numerous exercises.

HFN is a visible "trademark" of NPS.
Information Dominance
N2/N6 OPNAV studies, started 2013

Partner with NPS Information Dominance Center for Excellence (IDCFE, CAPT Tim Unrein) to spur faculty participation in N2/N6 part of OPNAV studies program

Over 100 faculty proposals in the first round
Innovation Adoption
Peter Denning (CS) and Nick Dew (GSBPP), 2009

Adoption is the real challenge of innovation – design is the "easy" part

Big challenge in Navy to overcome bureaucratic inertia and maintain leadership in use of technologies

E-week workshops "innovation by design" since 2009
JIEDDO
2009
Col Andy Hernandez (OR)

Detecting and destroying IEDs and the networks that built them.

Launched an interdisciplinary cross campus IED study initiative.

Transitioned into National Security Institute up to completion.
Gurminder Singh, and John Gibson (CS), started in 2010
Exploring a Supporting Arms Coordinator Concept for Cyber Fires

Field Testing of Satellites
Coalition Field Exercises in Europe
DARPA for the Adaptable Sensor System Program
Tactical Chat Capability
Initiated by NPS Student Capt Josh Dixon (USMC) who had duel major; Business - CS
Make MWC a seamless part of the USMC & Army field operations
Involved faculty and students from IS, SE, CS, DA, ECE, GSBPP, TRADOC
Increase Communication capabilities while maintaining security/reliability and reducing overall costs.
Mobile Devices
2004 - Present
Gurminder Singh (CS)

Moving essential computations from mainframes over to portable devices.

Grown from an early curiosity to a major theme today.

Partners with the CORE lab.
Natural Language Processing
Craig Martell (CS), started 2007

Identifying authors and intentions from captured chat texts

Big issue in data mining

Detect terror networks from chat

Measure learning in MOOCs
Navy Tactical Cloud
Warren Yu (CI), started 2011

Helping Navy transition to cloud services and cloud operations

Grew strong partnership with Fleet Numerical Meteorology & Oceanography Command (FNMOC), Monterey, Navy's largest supercomputing faculty

Involvement by faculty in IS, CS, OR, DA, ITACS
Next Generation Leaders
Sue Higgins (Leaders in Virtual Worlds)
By using immersive virtual environments as learning platforms:
To bridge cultures
Improve leadership
Enhance teamwork
Using immersive virtual environments as learning platforms to help student to bridge the perceived culture gap between weekend reservists and those who serve full time.
Sue Higgins (Next Generation of Leaders)
Grow Senior officers capable of thinking strategically in the world that will exist in 20 or more years
Digital technologies everywhere
Most Operations are digital
Adversaries operate by swarming in small networks hidden in Internet
Full of uncertainties, surprises, disruptions
STEM
Alison Kerr (CI), started 2005

Launched summer intern program with Hartnell CC Salinas, Hispanic students, 1st generation Americans

Navy encourages outreach to develop young people who might later engage with Navy

Wide participation across campus

Grew from 2 interns (2005) to > 100 (2013)

Top Navy STEM Intern Lab

Transition to DOR in 2013

PhDs & Polka Dots

nps.edu/stem
Technology Transfer
2011
Peter Denning (CS)

Helped DARPA to evaluate effectiveness at transferring new technology to their military customers.

Involvement included: Nick Dew, Dan Nussbaum, and students from CS, IS, OR, and GSBPP.

DARPA had a 30% success rate, which is 26% higher than the industry standard of 4%.

The GSBPP faculty continues the technology transfer research with other sponsors.
TIDES
Transformative Innovation for Development and Emergency Support (TIDES)
Valued Information at the Right Time (VIRT)
2007 - Present
Rick Hayes-Roth (IS)

Reducing cognitive overload from information glut associated with big data

Dan Boger continues the project in IS Dept: the concern is growing

Initial sponsor USMC, now Intel Community
World Wide consortium for the Grid (C2COG)
Chris Gunderson (IS), started 2004

Confederation of DOD units to promote working standards and test ranges for the next generation of defense Internets

Cooperation with NCOIC, Network Centric Operations Industry Consortium, with similar aims for defense contractors

Transitioned to W2COG.ORG, a 501(c)(3)
Adopted Incubations by Sponsor
The Cebrowski Sponsors
Listed below are the adopted Cebrowski incubations listed by sponsor
Strategic Change Communications
Assistant Secretary of Defense for Networks and Information (ASD NII)
Hastily Formed Networks (B. Steckler)
Assistant Secretary of the Navy (ASN)
Net-Ready Key Performance Parameter (S. Miller)
Systems Strategy Planning
Center of Excellence in Disaster Management and Humanitarian Assistance (COE-DMHA)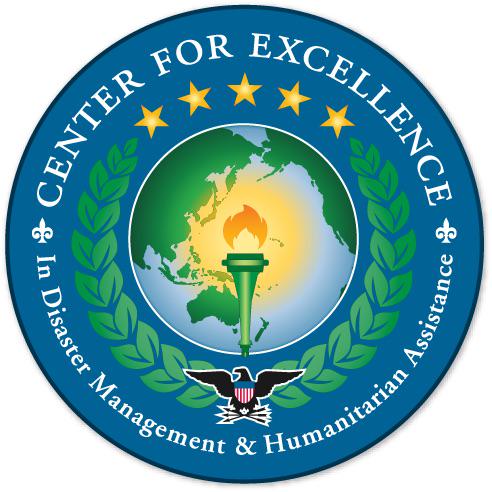 Research/Curriculum Development Project
Challenges in Technology Transition
Coast Guard Air Station Kodiak
Web 2.0 Information Sharing
Defense Advanced Research Projects Agency
Accelerated Technology Transfer (P. Denning)
CDLS Review
Crowd Sourcing (G. Xie)
Defense Acquisition University (DAU)
World Wide Consortium for the Grid
Defense Information Systems Agency
Automated Media Exploration
JITC Netcentric Certification Office (C. Gunderson)
Military Wireless Communications (G. Singh, G. Xie)
Department of Homeland Security
Department of Navy Chief Information Officer (DON CIO)
Cross Sector Community Collaboration
International Maritime Satellite Organization (INMARSAT)
Humanitarian Assistance and Disaster Relief Operations
(B. Steckler & J. Gibson)
Joint Improvised-Threat Defeat Agency (JIEDDO)
Joint Improvised Explosive Device Defeat Organization Research Program
Joint Interoperability Test Command
Marine Corps
Military Wireless Communications (J. Gibson)
Crowd Sourcing (G. Xie)
Next Generation of Leaders (S. Higgins)
OPNAV, Information Dominance (N2/N6)
National Science Foundation (NSF)
Computer Security (M. Gondree)
Innovation (P. Denning)
Corporate Strategic Communications
EST An Enterprise Center of Excellence
Naval Air Warfare Center Aircraft Division (NAWCAD)
Transformation Chair
Hastily Formed Networks (B. Steckler)
Navy Information Operations Command (NIOCs), formerly called (NSGC)
ASN RDA CHSENG NR-KP
Office of the Chief of Naval Operations (OpNav)
Energy & Behavior (S. Higgins)
Next Generation of Leaders (S. Higgins)
Navy Tactical Cloud (W. Yu)
Office of Naval Research (ONR)
Military Wireless Communication (J. Gibson)
Next Generation of Leaders (S. Higgins)
Hastily Formed Networks (B. Steckler)
Energy & Behavior (A. Howard)
Continuous Integration Environment (W. Yu)
Strategic Communication (S. Higgins)
Consortium for the Grid (S. Miller)
Definition of Metrics for MDA
Educational Opportunities to Support
Recognizing Patterns of Anomie (K. Guttieri)
Research Support for Kyknoco (K. Guttieri)
System Dynamics / Real Options Analysis
OSD
Hastily Formed Networks (B. Steckler)
Civil Affairs Planner Course 351st
Transformational C2 SVC F/Understanding (P. Denning)
Digital Evaluation and Exploitation (S. Garfinkel)
Complex Operations Case Study Series (K. Guttieri)
Global Wargame 2009 SPAWAR Engagement Task
Program Executive Office (PEO C41)
Bandwidth Allocation Management
JOTARS: Joint Online Thesis/Research System
SPAWAR
Assessment Federation Support (S. Miller)
Broad Based Maritime Collaboration Capability (S. Higgins)
C2 Rapid Prototype Capability (W. Yu)
Education Film Symposium - article
Energy (S. Higgins)
Integrating Cell Phone Technology with Marine Corps Tactical networks
Failing Fast and Early to Succeed Sooner (W. Yu)
Continuous Integration Environment (W. Yu)
Geospatial Information (W. Yu)
Information Dominance Systems of ExA (S. Miller)
CANES SOA Based Security Architecture (C. Gunderson)
JITS NCO
Transformational C2 SVC (P. Denning)
Trust Corporation in KFN
Global Wargame: Warfighting Assessment (S. Miller)
Integration of Cellular Technology (F. Kragh)
CDLS Review (S. Miller)
Definition of Metrics for MDA (S. Gallup)
2007 Humanitarian Outreach (B. Steckler)
Disruptive Technology Exploration (S. Higgins)
United States Strategic Command (USSTRACTCO)
CPATH CDEF: Resparking Innovation
U.S. Coast Guard Air Station (USCG Air S)
Hastily Formed Networks (B. Stecker)
University of Maryland
Natural Language Processing (C. Martell): The Natural Language Processing of Online Chat and weblogs consists of NPS Chat Corpus, Topic Detection in Chat, Thread Extraction in Chat, Authorship Attribution for Weblogs, Detecting Sexual Predators in Online Chat, Semantic Search, Natural Language Processing of Requirements Documents, Speech and Gesture for Human/Robot Coordination, and Computational Gesture Analysis